ALXION has been established in 1987 with the challenge to design and manufacture precise and compact servomotors dedicated to direct drive without gear of automated industrial axis.
ALXION is an undisputed leader in High Torque Permanent Magnet Motors for Factory Automation and Alternators for Wind and Water Turbines operating in Direct Drive without gear.
System overview
• Highly compact, modular design for top productivity
• the DS2020 is the new digital "stand-alone" servodrive, purposely designed with reduced dimensions.
The current sizes of the four versions (50, 75, 85 and 125 mm) range from 2 Arms to 48 Arms continuous, and from 4 Arms to 96 Arms peak.
• Designed to work with different motor types and feedback devices
The DS2020 servodrive is designed to control synchronous brushless or asynchronous motors (it is compatible with various feedback systems (Resolver, HIPERFACE single and multi-turn encoders, ENDAT encoders, incremental encoders) as well as motors with sensorless algorithms.
• User-friendly graphic user interface (GUI)
The graphic user interface offers easy access to all the functions, simplifying the settings, initial startup and system monitoring. Communication with the PC is via a USB or RS422 interface.
• Integrated Safe Torque Off (STO) function
The Safe Torque Off safety function is integrated as standard in every servodrive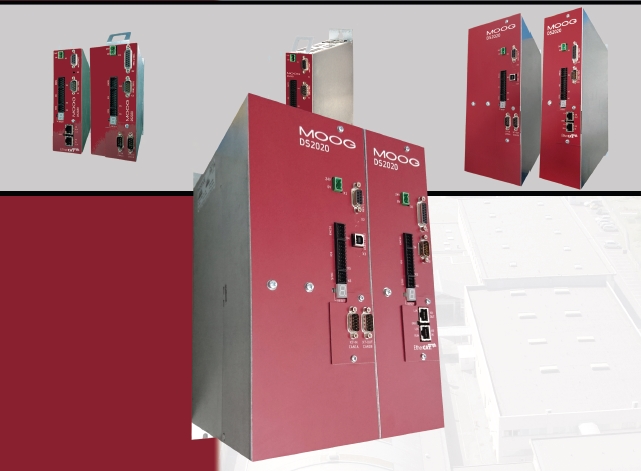 Applications
• Single-axis applications in industrial automation
• Applications with high precision and top dynamics
• Applications requiring significant space saving during installation
• Applications with personalised functions and flexible configurations
• Applications requiring quick, precise movements
DS2020 Single Axis
Extremely Compact Servo Drives
Extremely Compact electronic Servo Amplifiers for motion control of PM brushless motors in particular torque motors in single axis applications as handling, pick and place, test benches, rotary tables, winders and unwinders for powers up to  30 KW continuous and 60 KW peak.
Frameless permanent magnets brushless torque motors for direct drive
STK Direct Drive motors have been designed for being integrated at the heart of servomechanisms with the aim to improve the performances of axis control of high torque motors.
Thus, the use of ALXION's Direct Drive frameless torque motors offers adequate solutions regarding the improvement of dynamic performances and accuracy and allows to address applications with demanding constraints on volumes and weights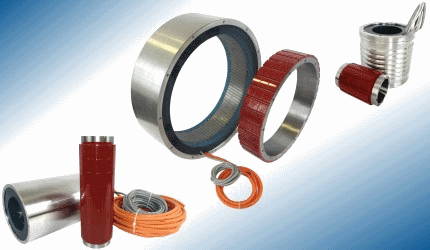 Advantages
High dynamics
No reducer
No backlash
High accuracy servo
Suppression of maintenance
Simplification of servo-mechanism
Optimization of servo-mechanism costs
Noise reduction
Functional optimization and machine simplification
Permanent magnets brushless torque motors with high torque-to-weight for direct drive of automated axis
Designed with the aim of addressing new industrial needs, ALXION has created ST high torque motors range for DIRECT DRIVE allowing acceleration up to 20 000 rad/s². Direct drive motors of 145 ,190 and 300ST ranges present an outstanding compacity with a continuous torque-to-weight up to 3.7 Nm/Kg and a peak torque-to-weight up to 18 Nm/Kg.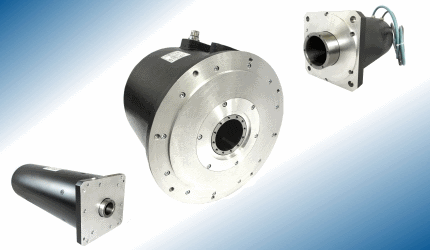 Advantages
High dynamics
No reducer
No backlash
High accuracy servo
Elimination of maintenance
Simplification of the servomechanism
Noise reduction
Machine optimization and simplification
ST MOTORS RANGE – Complementary data
Motors 145 ST Range Version 400 Vac / 460 Vac
Continous torque at stall: from 8 up to 47.4 Nm
Peak torque: from 27.5 up to 220 Nm
Rated speed: from 500 up to 1500 RPM
Hollow shaft: diameter 60 mm standard